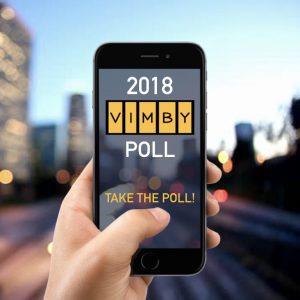 Happy New Year!  Here's to a happy, healthy and prosperous 2019.
Before the holidays we asked you, VIMBY Nation (our filmmakers, friends, family etc) to take our Best of 2018 Poll.
We got a great response from all of you, and here are the results…drumroll please…
What Was Your Favorite Movie Of 2018?
We got the widest array of responses for this category, with 17 films receiving votes.  Bohemian Rhapsody came away with top honors.  Scaramouche, Scaramouche, will you do the Fandango!  The top 5 as follows:
Bohemian Rhapsody

A Quiet Place

A Star Is Born

Spider Man: Into The Spider-Verse

BlacKKKlansman
What Was Your Favorite TV Show of 2018?
We are in the golden age of television these days, where anti-heroes dominate.  Barry shot to the top of this list.
Barry

Better Call Saul

GLOW

It's Always Sunny In Philadelphia

Ozark
Who Was Your Favorite Music Artist of 2018?
Everyone loves the Beatles, but the top honors here took us by surprise.  Congrats, Sir Paul, good to see you're finally getting some recognition.
Paul McCartney

Childish Gambino

Nathaniel Rateliff & The Nightsweats

Ariana Grande

Drake/Eminem/Mitski (tie)
What Pop Culture Thing Are You Most Looking Forward To In 2019?
Winter is coming.  No surprise here.
Game Of Thrones Finale

Stranger Things Season 3

Springsteen On Tour

New Album From Vampire Weekend

True Detective Season 3
We asked if you'd rather quit social media or never watch another TV show or Movie.  No one seems to "like" social these days, as we'd prefer to give it up by a +95% margin.
When asked if you'd prefer to give up a touchscreen or a keyboard & mouse, it was close but 58% prefer to swipe using the modern touchscreen method.
Would you prefer to give up all products and software from Apple or Google??  Perish the thought.  This was another close one, but 55% can't give up their Apple goods.
Thanks for your responses!  
Looking forward to seeing and working with you this year.