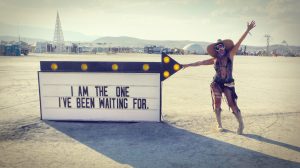 Welcome to the latest installment of Filmmaker Friday, where we celebrate members of the VIMBY nation and get to know them a little better.  Here we profile one of the most colorful characters in VIMBY Nation, Claudia LaBianca.
Name: Claudia LaBianca
Hometown: Miami
First Worked With VIMBY: 2011
Favorite Thing About Being A Filmmaker: Being able to turn ideas into tangible things.
Most Treasured Piece of Gear: My personal vision…
Most Important Item on Set: CUBAN COFFEE
Favorite thing about my hometown is: Sunshine – summer all year long
What advice would I give my 21 year old self: Keep believing in yourself, you are doing great!
Recent work I'd like to share:
Lil Doc Shot From A Bicycle @ Burning Man