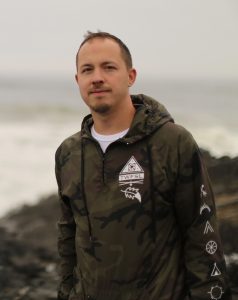 Welcome back to Filmmaker Friday, where we celebrate members of the VIMBY nation and get to know them a little better.  Here we profile VIMBY vet and father of a future VIMBY filmmaker David Rowe.
Name – David Rowe
Hometown – Seattle, WA
Years working with VIMBY – about 10
Most treasured piece of gear: my 50mm lens, it just makes everything look amazing.
Most important item on set that isn't gear: Bandana. Not to wear, but for my back pocket. I sweat a lot when I'm on set, so I need something to wipe my face in order to look respectable.
Favorite restaurant in my home town: Lowell's in Pike Place Market. It's in the middle of a touristy area, but it's not touristy. You can eat a delicious stack of pancakes while overlooking the waterfront.
If I wasn't doing this I'd be: Attempting standup comedy.
Recent work I'd like to share:
  This is a
Hypebeast X Vans video
I did last year, it was my first shoot after buying my Sony FS7 and the client gave me a lot of freedom in the shooting style, so it was fun mixing in-studio stuff with lighting, outdoor with slow motion, cut together in a spazzy edit accompanied by hardcore music.