Welcome back to Filmmaker Friday, where we celebrate the unique creative forces that make up VIMBY Nation.  Today we spend a little time with the gregarious and approachable Garrick Lane.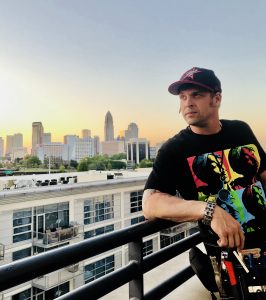 Name: Garrick Lane
Hometown: Conover, North Carolina
Years working with VIMBY: Eight Years
Favorite VIMBY production: Essence Fest in Louisiana
Favorite thing about being a filmmaker: I love the process. From concept to finished video, the creation is what makes me love this job.
Most important item on set that is NOT a piece of technical gear: 5 Hour Energy is a must on any set especially if call is 7am or earlier
Favorite snack food: Wasabi Almonds
If I wasn't doing this I would be:drinking massive amounts of Tequila and waiting for death to grip me.